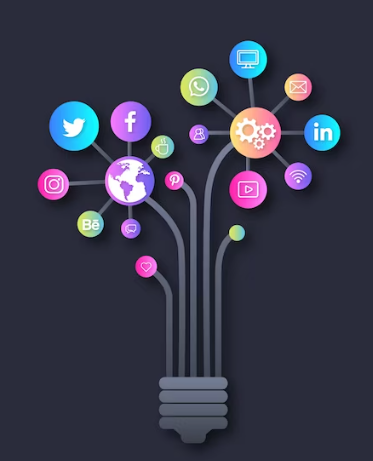 PPC campaign management can be complex and time-consuming. That's where PPC management services come in. By hiring a PPC management agency, businesses can benefit from a team of experts who can design, implement, and optimize campaigns to maximize ROI. In this article, we'll explore the benefits of hiring a PPC management agency, including a thorough understanding of clients, multi-platform management, and other advantages that can help businesses achieve their advertising goals while saving time and money.
PPC Management by a Professional Team
Hiring an agency for PPC management services will ensure that a team of professionals will be handling your campaign. Such agencies invest in recruiting skilled and experienced account managers, PPC specialists, graphic designers, web developers, etc. The expertise and experience of the team coupled with the latest technology and tools ensures maximum ROI through effective campaign management, optimization, and performance improvements.
PPC Management Begins with YOU
Every pay per click management company begins their work by understanding their clients. They use questionnaires and audits to understand the business objectives of their clients, and the performance of their current campaigns. This information allows the company to prepare bespoke PPC campaign strategies unique to each client of theirs. The insights from the audits reveal areas that need to be reworked, and areas that can be explored to generate greater leads. This approach ensures that every project is executed as if the client themselves is managing the campaign.
PPC Management Across Multiple Platforms
PPC management services include management of PPC campaigns across different platforms. This allows the ads to reach a wider audience base, which in turn leads to greater conversions. The greater the conversions, the greater the return on investment. Professional PPC management agencies employ experts who equipped with the training and technological tools to manage PPC campaigns across multiple platforms including Google Ads, Facebook Ads, Twitter Ads, Instagram Ads, LinkedIn Ads, Google Shopping, Bing Advertising, YouTube Advertising, etc.
PPC Management Covers Multiple Tasks
Pay per click management services involve the constant refining and monitoring of various aspects of the PPC campaign. Such check-ins ensure that the campaign is always optimized so that the money invested into the campaign yields the maximum conversions possible. Service providers who offer such services cover multiple tasks as a part of such optimization. They include bid management, ad placement, geo-targeting improvements, targeting adjustments, landing page performance review, check-ins, keyword management, monthly performance reports, ad copy optimization, ad copy testing, cost and performance analysis, amongst others.
PPC Management That Is Accessible
Hiring a PPC management company provides businesses with a dedicated point of contact who is always available to address any concerns or questions. This personal touch ensures that clients receive weekly updates and prompt responses, along with periodic calls. By having a single point of contact, businesses can streamline communication and save valuable time. This level of support and communication not only enhances the client experience but also increases the potential for maximizing ROI.