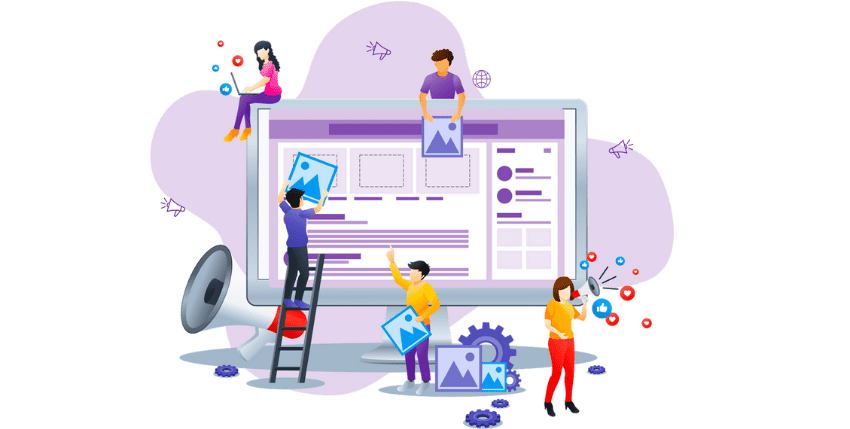 Looking to establish a strong online presence for your business? It's time you focus on rectifying the flaws in your PPC marketing strategies. SEO paid media, web design and link building are important factors that are interlinked to each other. Each of the factors will work best for your business only when you use it in combination with the other factors. Market niches nowadays push businesses to focus on SEO and Paid search marketing. Each of these two tools has their own pros and cons, when used in the right way, it can do wonders to your business.
Since 2022 is just around the corner, now will be the right time for you to sit down and analyze the holes in your PPC marketing strategies. Here are four simple tips for gleaning your SEO and paid media marketing.
Prioritize Topic Content Over Excessive Use of Keywords
In the past, keywords were over-used just to get Google to rank a page more highly. In 2021, we know that this practice is of no use to users to get their questions answered. Focus on expanding content on popular topics instead of just keyword-spamming. BuzzSumo, Answer the Public, and SEMrush are a few popular topic-research tools you can use to discover topics relevant to your desired industry niche. Based on what users will want, generate content that makes the smartest, most useful, and natural use of keywords in both the heading and the body to perform better and get a higher ranking. Thoughtful use of keywords well aligned with the topic will help you develop a successful PPC trend.
Ensure Consistency in Paid Media Message
When you include paid media into your PPC trend, you will have an entire set of new guidelines to follow.
Whatever it is you do, keep your users in mind. Get into their shoes to understand what they would like.
Analyse the landing page and see if it all makes sense logically. Check if your landing pages have the same type of messaging as your ads. Ensure that the landing pages contain the same offers and claims made in the ads to avoid confusion.
Maintain consistent messaging across your paid campaign. Consistency is key!
Invest in a white label PPC company for a successful PPC campaign.
Make Sure Your UX Site Is Up to the Mark
As said earlier, the different areas of digital marketing intersect and flow together to offer potential sales. This is where SEO and web design join to form the website UX.
Website design and layout is as important as keyword research, content writing, optimization meta tags and building backlinks. Also, don't forget to optimize your site for an engaging mobile experience.

Ensure that the main navigation has organized and relevant content that clearly enables users to find certain information. A few of the vital areas your main navigation must display is main services first, a blog page if you have one, an "about us" section, and a contact tab.

The main services tab must have a submenu of all your main services. The locations tab can be split to show your different business locations.

Accessibility is something you cannot forget about. It is a good business practice to ensure that every piece of website content can be understood by individuals with a range of physical or mental disabilities. This shows that your business is inclusive and courteous.
Keep Updating Your PPC Strategy
Small to medium-sized businesses often get overwhelmed trying to run sales. Investing in a white label PPC company for efficient digital marketing can seem like it's too much of a stretch. Mostly businesses set up an effecient PPC ad campaign having all the correct visuals, keywords, messaging and hits all the right audience marks. However, they fail to realize that markets shift, trends change, and consumers move on.
Track changes in your Ads' performance and save yourself from spending money on ads that aren't converting. Invest time into analyzing your ads' performance especially at the start of a campaign to see if things are going as planned.

Set aside some time to research how you can better optimize your PPC campaigns' resource consumption to develop more efficient campaigns.

Try to re-work your ad copy to create more relevant ad copy for higher click-through rates and Quality Scores. High-quality scores can reduce your cost per conversion and cost per click.

Another wise thing you can do is to use dayparting and geolocation together to make your ads efficient. Dayparting will schedule ads to appear at specific times of the day and geolocation will display your ads only in specific locations.
Also Read: