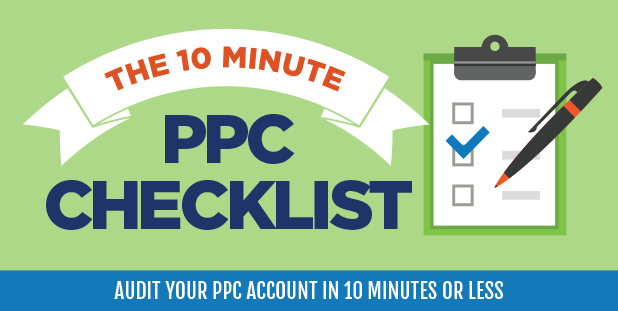 Auditing a Pay per Click (PPC) account is vital to any business as it finds out areas that need improvements and plugs all loopholes to optimize the performance of a PPC campaign. The absence of quality auditing of your PPC campaign is likely to produce mediocre results or let your PPC expenses get into the drain.
However, doing a comprehensive PPC auditing requires a high level of expertise and extensive experience in this field. Certified PPC professionals would be able to handle the tasks better and provide comprehensive White label ppc audit services at a competitive price. This will enable you to get the best results from your PPC campaign and save your time and money in online marketing.
Here is a checklist of some simple and important steps that PPC experts use to ensure that clients get the best value for their money on PPC marketing.
1. Analyze Your Search Query Report
A search query report is the source of all positive and negative keywords that online visitors use to search for the products or services related to your business that triggers your ads. You can thoroughly check the performance of positive and negative keywords and then decide which terms to include and what to exclude from your promotional message.
2. Assess Relevancy of Your Ad Group
Experts suggest checking the quality score for your group of keywords that you have chosen. This will give you insights into the relevancy of your landing page and ads to the keywords.
An Ad group that contains tightly knit keywords that do not exceed 15 to 20 is likely to improve the CTR if the ads are well written. This will reduce the cost of PPC campaign and maximize your PPC performance.

3. Check Out Ad Extensions and Ensure Getting Benefits from Them
Ad extensions improve ads visibility and enhance the click through rates. However, Google Ads require a minimum Ad Rank to display ad extensions that necessitate enhancing ad quality and increasing bidding to get that rank. With the announcement of Google that Ad extensions do play an important role in determining ad rank or quality score, ad extensions have become critical to the success of a PPC campaign. If your client's PPC account does not have any ad extension set up then you can include one and ensure that all the extensions are appropriate fits for the business.
4. Ensure that Your Google Ads Account is Linked To Google Analytics
When you link your Google Ads account to Google Analytics then you can get real insights into your ad and site performance data, check out bounce rate, average session duration, and pages per session and use the data to enhance your Google Ads experience. This will facilitate you get the clear picture and modify your ad messages or develop a successful remarketing campaign.
5. Develop a Successful Remarketing Campaign
Remarketing ad campaigns are designed to entice or appeal visitors who have visited the website in the past but did not make purchases, downloaded the e-book or subscribed to the service. Experts providing ppc audit services suggest targeting people by products or services and using the data from Google analytics to optimize your remarketing campaign. You can create text ads, display ads in multiple sizes, and include a compelling call to action in your remarketing ads.
6. Review your target customers settings
At times, your PPC ads may receive clicks from people of remote locations that you do not want to target due to inability to serve them or any other reason. You simply need to change your target settings through getting into campaign settings and selecting target "people in my targeted location" to avoid traffic you do not necessarily need. You can also review the geo reports to find out CPA of any specific town/city and adjust your bidding according to the performance.
Conclusion
PPC account auditing is critical to the success of any PPC campaign. Hiring a certified Google Ads expert or outsourcing Google Ads account audit service to a renowned white label PPC agency will optimize the performance of your digital marketing campaign thereby generating maximum ROI and boosting sales and profits.