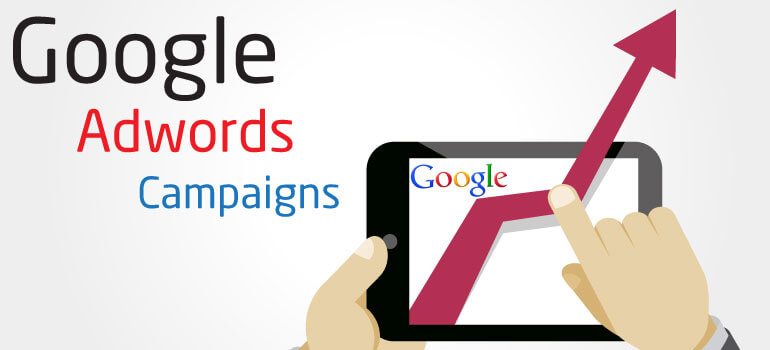 Paid search advertisement, which capitalizes on the behavioral change of the buyers, has emerged as the most reliable avenue to reach consumers, expand the client base, and increase client loyalty. However, getting the most of the search engine marketing requires a set of skills, which takes the time to come by and are learned over time. A single mistake in Google Ads management can drain the entire budget in a day—many amateurs more often than make expensive mistake, leading to loss of investment without yielding any positives for a campaign.
A successful Google Ads campaign accounts a number of factors while employing a range of strategies to reap the capital of pay-per-click model—an innovation that has revolutionized the consumer market.
Here we discuss what factors one must focus upon before going live:
#1 Tracking performance of campaign
Launching an Google Ads campaign without setting the tracking is like cycling in a loop without realizing that you have not covered any distance. Implementation of the campaign tracking is essential as it tells a Google Ads expenditure has provided a return. Google offers a couple of ways to track the performance of a campaign: analytics goal tracking and conversion tracking. While conversion tracking involves tracing return on investment (ROI), which works by quantifying the visits on the landing or conversion page when an ads is clicked, whereas analytics is more sophisticated tracking tool, which tracks a user or sale at different levels or funnels.
For beginners, conversion tracking is recommended; however, pro campaign managers make use of analytics to further optimize an account to bring better results.
#2 Creating ads, keywords and landing page that complement each other
Ask any experienced campaign manager what makes a campaign successful, the answer is will be a great keyword research, as it affects the performance of an account. Google rates the quality of PPC ads based on quality and relevance of both keywords to decide the cost per click; adding keywords in a campaign that are irrelevant can drive the costs up. Moreover, if one does everything right in creating an ad, however, fails to make an appropriate, the conversion rate can take a hit.
Therefore, it is campaign manager's responsibility, be one working for white label Google Ads agency or as an independent consultant, to help web developers to create complementing landing page and a site that can be navigated easily.
#3 Employing negative keywords
Negative keywords are a great resource at disposal to campaign managers for setting up a tightly targeted campaign. Instead of creating a long list of what you want to target, you can carve a small manageable list by excluding a number of keywords from a campaign by using negative keywords. PPC professionals with experience use negative frequently to avoid irrelevant searches and eliminate wasteful expenses while optimizing a campaign based on the business goals. Negative keywords also make running and auditing of a campaign easier, which is fundamental to optimization process.
#4 Ad Rotation Settings
By default ad rotation is set to optimize to click, which means you let Google to determine which ads will likely to draw more traffic, and based on its analysis, the algorithm shows some ads more often on the search page than others. Experienced PPC campaign managers typically turn this setting off and instead select rotate evenly, which helps you to collate data on cost per conversion (CPR), click through rate (CTR), and conversion rate, which together helps to decide which ads or a set of ads should be used.
Master these four campaign performance determinants, and make the most of your Google Ads campaign like a pro. And If you are looking for an experienced and professional Google Ads services agency that would take your paid campaign to a new level and bring maximum ROI to your company then get in touch with our experts.