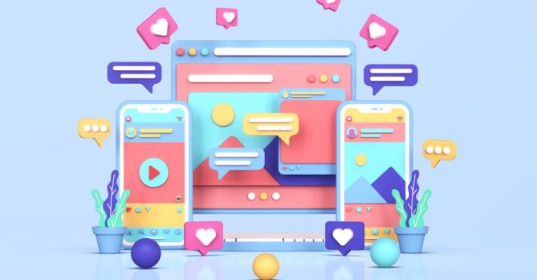 Responsive Display Ads (RDAs) are graphic ads that automatically adjust their size, format, and appearance to fit the given ad space. Display Ads in Google Ads are a great way to drive traffic to your website. Here are some reasons why you should not commit the mistake of avoiding Responsive Display Ads.
What Makes Responsive Display Ads (RDAs) Unique?
RDAs allow advertisers to supply a range of text and images or videos to Google Ads. These texts and images are then used to generate automatic ad combinations as per the given ad space. Therefore, the same ads can be a text in one ad space, and be a combination of text and image in another space. By using Display Ads in Google Ads, advertisers do not have to provide multiple versions of the same ad in various sizes. This saves resources on the part of the advertiser. Google Ads management services simply decide the video, image, text, or combination of each that should be displayed as per the data of the viewer who will see the ad.
RDAs generally consist of the following elements—short and long headline, business name, description, logo, and image/video.
Why You Should Use Responsive Display Ads (RDAs)?
No need for an outside designer: RDAs are a great alternative for small and medium-sized companies that lack the resources for running standard display ads. Hiring external designers to create and run these ads can be expensive. Fortunately, with RDAs, all a business requires is its logo and a few high-quality and high-resolution images.
No need for an in-house team: A small company may not even have an in-house design team to run standard display ads. Or even if they do have an in-house team, creating and running standard display ads can be a tedious task that takes away from other vital tasks. In these cases, running responsive display Ads in Google Ads is a great way to reach out to potential customers.
Potential for better performance: Sometimes RDAs perform even better than standard display ads. This may not always be the case, but there is potential for it. According to anecdotal evidence, Google places great priority on RDAs over image ads.
Reach more people: Since Google Ads management services adjust the size of RDAs to fit the available ad space, ads reach more people compared to ads that have a fixed size. The more the ads are shown, the more people reached, and the higher likelihood of conversions.
Make use of video assets: Video ads have a major impact on conversion rates. According to e-commerce giants, eBay and Amazon, having a video ad increases the likelihood of purchase by up to 35%. Most of today's internet browsing takes place on mobile phones and video ads tend to do well among mobile phone users. Advertisers can choose up to 5 videos from their YouTube channel, with a maximum length of 30 seconds, to use in RDAs.
Assess the performance of the ad with a scorecard: With RDAs, advertisers get to see how well the ad has been set up with the ad strength scorecard. Along with a rating, the scorecard will also give suggestions on how the ad can be improved to get a better score.
Optimisation through Machine Learning: With the help of Machine Learning (ML), Google Ads management services selects the video or the image according to the data that indicates which would elicit better performance. The selection takes place in real-time and utilizes crucial data such as the campaign target, performance history of the ad, asset content, and so on. Machine Learning ensures that the ads are about as targeted as they can get.
Choose RDAs over no ads at all: Many businesses and advertisers would rather not have any ads versus featuring RDAs. It cannot be denied that standard display ads are a valuable asset for businesses. However, RDAs have their place in the online advertising world and can be used to direct traffic to your business webpage.
Summing up
RDAs are a great way to drive traffic to your website and for conversion. Even if you have an existing standard display ads campaign, adding RDAs will only improve your reach with the minimum amount of effort.
Also Read: How to Create Effective Ad Copy to Convert More Leads