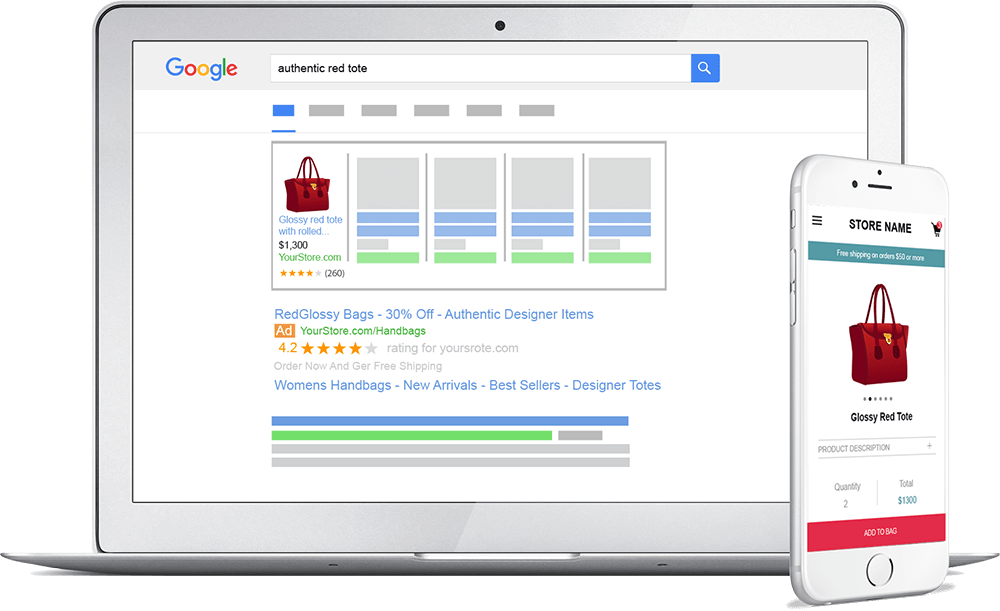 With their strategic placement and visual format, Google shopping ads are effective and affordable ways for e-commerce businesses to capture customers' attention when they are actively looking for specific products to purchase. However, they are quite different from search ads and require unique strategies and specific tactics to become successful.
Here are some tips to run and manage these ads.
#1
Get Merchant Center Organized
The Google Merchant Center is the core of a shopping ad campaign. With Google shopping ads, you don't bid on keywords but the products themselves. It is critical to ensure good live data feed at your Google Merchant Center because shopping ads are generated using this information. The Merchant Center includes a list of all the products you sell and various attributes of products such as the title, description, product category, product type, availability status and price are stored in a special format.
If your data feed does not provide accurate information, Google will not run your shopping ads.
#2
Ensure High Quality Live Feed
Google shopping ads management involves having scientific solutions including the use of spreadsheets and software to update the Google Merchant Center with the latest information of prices, product information, availability and much more. Although keywords don't play a large role in making bids, you can optimize your product feed by using relevant keywords for the title, product type and product information to ensure the description is useful, valuable and clear.
Another tip is to use negative keywords (albeit carefully) to cut down on irrelevant clicks and wasteful expenditure.
#3
Use Quality Images
Images are a key aspect of Google shopping ads and they really should be of high quality. A shopping ads expert will tell you that you should show accurate images that have not been edited or watermarked. You should ensure that each product is accompanied by a relevant, high quality image. Preferably, you should not use stock photos so your products have a chance to stand out among others listed in Google shopping ads.
If you're a small digital marketing agency, you can use white label Google Ads services for effective solutions.
#4
Tips for Building Strategy
To create a strategic campaign, a shopping ads management expert will organize your products into Ad Groups which can consist of a single item or multiple items. In Google Shopping ads, you bid on product group and Google allows granular segmenting so you can bid differently for each group. It makes little sense to pay the same amount for profitable as well as non-profitable items and with segmentation, you can bid higher for a more valuable product or category. For example, if you have a large data feed, you can segment similar products according to brand, category, color, size, material, product type etc.
As your campaign grows, you can study performance reports, identify bestselling products and consider creating separate groups and campaigns for these items.
#5
Tips for Setting Bids
With your product groups organized, you are ready to set bids. A useful tip here is to start with a lower bid than you would go for a search ad. Once you start gathering data, you can modify the bid as required to improve performance quickly and effectively. If you have products being sold at multiple locations, you can use geographical bid modifiers to increase your bid in more lucrative markets and decrease your bid in low-volume/low-traffic markets.
Recently, Google allowed for the release of automated extensions that provide promotional messaging such as price drops, free shipping etc. in shopping ads – make sure the promotions are accurate and can be found in your feed or else Google won't show them.
Above all, if you feel overwhelmed while trying to set up or manage a shopping ad campaign, just outsource to our experienced team offering white label shopping ads services and have peace of mind!