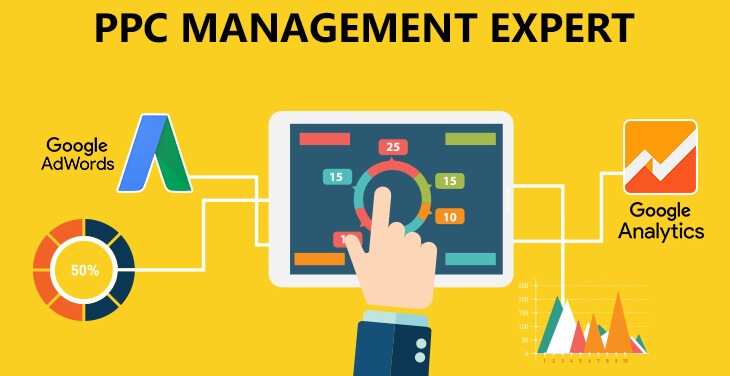 PPC has become one of the most prominent channels for generating revenue and getting actionable data. With increasing competition and constantly changing search engine rules and algorithms, business is seeking for white label PPC management services. It is an interesting marketing model, wherein the advertisers pay a certain amount of fixed fee each time, when the advertisement gets clicked by customers. It is a method of buying visits to your website. To rank every time on the top of the search engine result page is a challenging task, but with consistent efforts, you can make your website rank on the front page.
Since PPC is a popular form of the search engine advertising model, it helps in increasing traffic to your website. Executing an effective PPC campaign can a worrisome task for people who have no knowledge. This is where you should seek the help of PPC management service provider, who have little knowledge on the subject matter.
Let us take a look at the steps for managing your large Google Ads account like a professional:
#1. Use labels to group campaigns into reporting categories
There is particularly no need to convince anyone to use these labels. Labels are used to distinguish quite a few things in Google Ads. The majority of the stakeholders does not care about campaign-level performance rather they look at the ad group or keyword performance. The managers of the department knew only about their product categories and not about the campaigns that ensure their success. Take, for instance, a shoe retailer puts all shoe categories of men in shoe campaign labelling it as a men's shoe label. It includes all sizes of the shoes.
#2. Scripts & Auto Bidding
It is significant for one to learn and grasps the knowledge about auto bidding automatically. There is no particular need to learn the language to get started. One can use automated rules right in the Google Ads interface.
#3. Custom Bid Strategies
It is very simple to test different bidding strategies and implement them along with automated rules. Custom bid strategies are better and there is a whole slew of creative ways wherein you can make rules about how you want to bid.
#4. Separate the Functions of Ads & Extensions
Writing new ads manually for promotion and sale appears to be very laborious and time intensive. With a new approach, the service providers thought of only changing the extension rather than editing a set of campaign ads. With the help of Google Ads editor, the experts add promo-based content to the ad group level of each promotional campaign. The extensions were used for highlighting promotional offers.
#5. Switch to Shared Budgets
This point creates more organizational awareness of the Google Ads channel than any other change made to the client account. In Google Ads, you can assign a budget for a single campaign or shared the budget for multiple campaigns. Shared budget is considered as ideal if you do not have much time to spend on monitoring individual campaign. In the shared budget, Google Ads automatically adjust the adjustment of budget across different campaigns.
#6. Remove Duplicate Keywords
The bid is determined by the competition. Every time that Google picks up a keyword, it finds out the best keywords and adds to the final advertisement auction. Reduce the number of same keywords in multiple campaigns. Since Google choose among the many keywords present into your account, you can lower the bid of the keyword and find that Google started using that one keyword after lowering the bid.
Thus, online visibility is one of the most important factors to be considered, for businesses to increase their online traffic and PPC Google Ads management is one such platform that offers businesses an opportunity to increase web traffic.