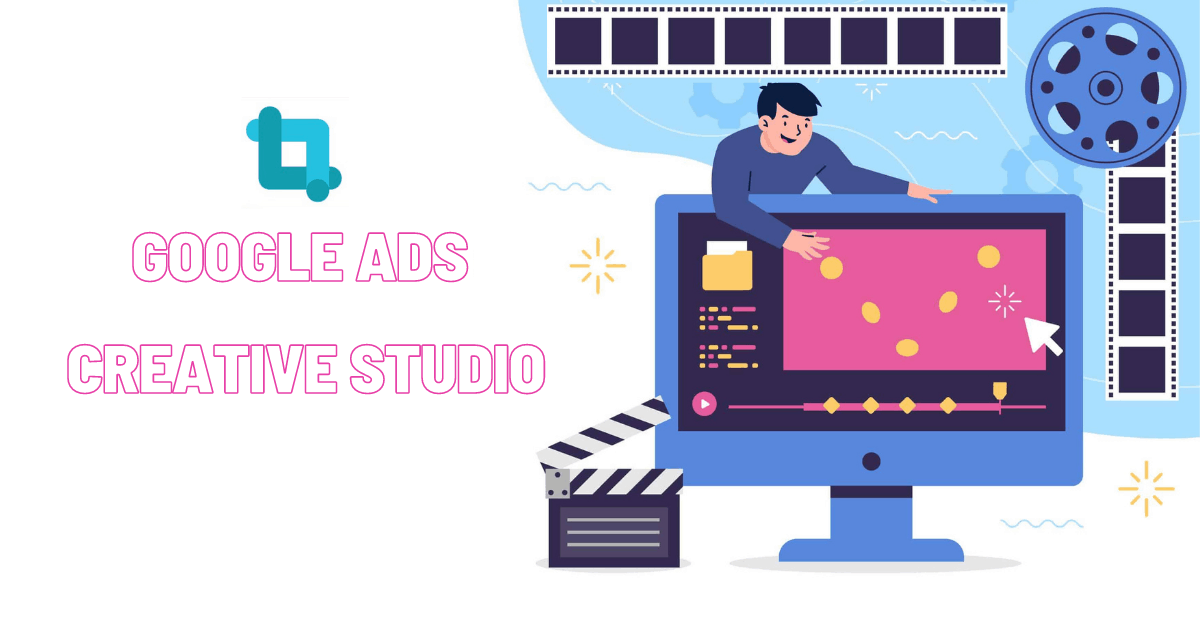 On June 21st ,2021, Google announced the launch of their new ad creation platform called Google-Ads Creative Studio. It's been marketed as a creative tool that can be utilized by ad and other creative agencies to make and build video, displays and audio ads. Advertisements have evolved to become more interactive than just clicking on images online. As part of the rich media creative, these ads can expand and play videos as compared to standard ads.
Features of Studio
The ads creative studio brings together a number of creative tools of Google onto one platform with the promise to update onto the existing capabilities. Some of these features include:
Director mixer

which allows users to create and build up on multiple versions of a YouTube video ad with exchangeable elements.

Dynamic display and HTML 5

that help you customize interactive displays for Display & Video 360 and Campaign Manager 360.

Audio mixer that helps you to attach high quality of audio to your ads.
How Google-Ads Creative Studio Works?
Now, Google-Ads can be designed easily in a collaborative manner. The ads-creative studio gives you access to a project library that can be used to construct and create your ad. It also gives you the option to build different variations of an ad thereby offering customization. Some of the creatives of the ad are uploaded and maintained within the asset library by some members of the team. Once it has been customized as per your liking in the project library, they can then be reviewed and approved by Google's QA team. Once approval has been given, the ad can be directly sent to the client via Display & Video 360, Campaign Manager 360, or Google Ads Manager.
Create Customized Ads That Work For Your Clients
Google has come to understand the importance of creating compelling ads in the digital age. Creative ad agencies have their work cut out for them as this new platform allows them to work collaboratively. In the fast-paced world of digital advertising, Google's new addition helps deliver high-quality ads for its customers. With its easy-to-use interface, and linking of other Google tools within the platform, building ads has never been easier. The asset libraries enable different users to access them which further encourages collaboration and creative license to build further on rich media creatives.
The Perfect Tool For Ad Agencies
SEO trends show that using digital advertising creatives help drive up web traffic to your websites. To garner the best results many companies invest in a PPC (pay per click) agency to help manage their Google Ads. These Google ads management agencies help to create targeted ads that use keywords that will drive users to your site. Designing these creatives is usually done on online platforms such as Google Creative Studio.
Is The New Google Ads Creative Studio For You?
What Google has done with this new platform is streamline the whole creative process behind making and creating ads. Ad agencies and other PPC agencies can make the choice to use this platform depending on the clients and brands they serve. What it gives you is a one-stop place to build and create iterations of your work making it easy to customize according to your needs. Building collaboration between team members is an added bonus, making the process much quicker. With the option to have multiple users have access to your work, approvals and changes are easier to make through the workflow.
Get Your Account Today
To get your access to Studio, you will need to set up an account and organize it into categories depending on the categories you wish to represent. Another aspect is to set a budget and figure out how much your clients are willing to spend on Google Ads. This will include the cost of setting up an ad that will have a good quality score and use the relevant keywords for your clients. Once your account has been set up, you can choose where your Ads show up. Additionally, your account can be linked with Google Analytics to get more insights on how people interact with the ads you design. You can also set up conversion tracking to see if clients that interact with your ad, go ahead and buy the product you promote through your ad.