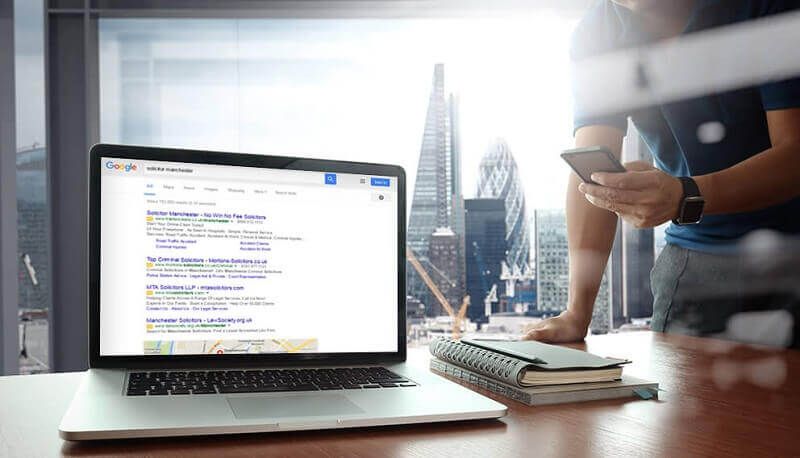 Is your online marketing strategy optimized for generating phone leads? If not, you're losing out on a valuable opportunity to build trust, create relationships and increase sales quickly. A Google Ads management professional can help you give prospects opportunities to contact you and generate phone leads throughout the sales funnel.
Google Ads – The Best Channel
Google Ads is the perfect channel to trigger phone leads from highly targeted prospects who are genuinely interested in the product or service you're offering. When you outsource to an Ads professional, you will have access to a team of experts who, by utilizing advanced data analytical tools, understand prospect behavior and set up strategic campaigns to entice them and give them opportunities to contact you.
Onsite Phone Leads
Google Ads management professionals mainly use two methods to generate phone leads. The first method is via website – by creating a clever ad campaign that entices prospects to click through and arrive at a business's optimized landing page. By having a 'click-to-call' action displayed prominently on each page, prospects are encouraged to contact. This type of campaign can be optimized by having a responsive campaign that works smoothly on different devices and using a call tracking system that discovers keywords or ads that are triggering calls.
Offsite Phone Leads
Digital marketing agencies offering white label PPC services offer solutions that allow prospects to bypass a business's website landing page and contact directly through 'click-to-call' ads. Click-to-call ads are suitable for mobile devices – when prospects click your ad on a mobile device, your number will be displayed prominently so they can contact you immediately. Setting up a click-to-call ad campaign is fairly simple – in your Google Ads account, you choose the 'Call-Only' ad from drop down options and proceed to fill out details.
Addressing Immediate Concerns
Running a click-to-call ad requires expertise and experience, which professional white label AdWord service providers possess in abundance. For click-to call-ads, you're dealing with a different type of prospect with unique behavioral traits. Browsing from a mobile is often a rushed experience and it is done to resolve an immediate problem. Google Ads professionals understand this and hence develop attractive ads that focus on solving immediate problems which are more likely to entice prospects to click through.
Importance of Placement
When you outsource to an Google Ads service provider, you will have an ad that's more likely to be positioned strategically. Google Ads expert will tell you that Google only allows six paid ads for mobile devices – three at the top and three at the bottom. The second or third positions are often the best spots for your ad to be displayed since the top one is more likely to get unwanted clicks leading to wastage of ad budget whereas the bottom ones won't receive enough traffic because of all the organic search results before them.
Careful Keyword Selection
It's important to choose keywords carefully for a click-to-call campaign. Most smartphone owners adopt a conversational tone while feeding keywords and Google Ads professionals often recommend the use of broad keywords with long tail variations for more click through. Smartphone users are also more likely to search for local options, hence it makes sense to have different ad groups for each location where the business has relevance.
Also read: Consider These Factors Before Launching Google Ads Campaign
Ongoing Monitoring and Optimization
Once your click-to-call campaign is up and running, you need to monitor and optimize it for best ROI. Professionals use data analytics to understand which search queries are leading to phone calls and the locations from where people are calling. Of course, you also need to optimize your phone answering processes and ensure there's a knowledgeable person answering with the best possible standard responses when a prospect calls.
So, there you have them – tips to generate phone leads for your Ads campaign! Implement them and you're more likely to see an increase in conversion rates!