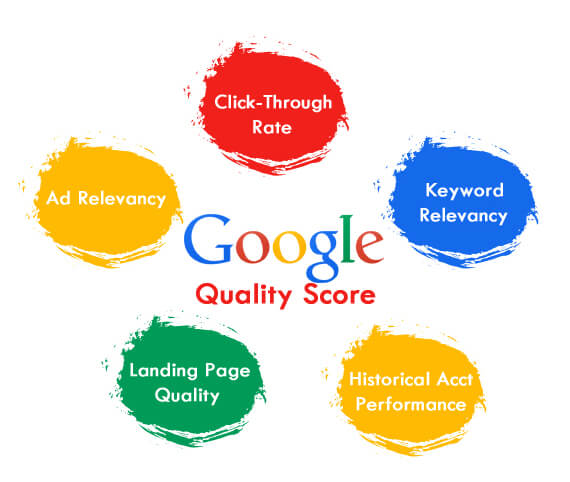 Did you know that Google assigns a quality score to each keyword in your Google Ads campaign? A good quality score can improve your ad's position on SERP and lower cost per click, thereby improving your Google Ads campaign's overall performance.
Here are some tips to help you obtain a better quality score
>> The Idea behind Quality Score
The idea is to reward those advertisers who provide the most positive experiences to searchers – it doesn't really matter how large your budget is. A good Google Ads management professional knows that Quality Score is a dynamic variable that depends on three critical factors – CTR, ad relevance, and landing page quality. Improvements in any of these three elements can help you achieve a higher Quality Score.
>> What These Factors Mean
In Google Ads management, CTR is an important performance indicator – not all ads that are seen get clicked and CTR is an indicator of the rate at which an ad has been clicked. Ad relevance indicates the ad's validness in relation to a user's search query. Landing page quality refers to how good a landing page is in fulfilling searchers' expectations which can be determined by several factors such as bounce rates and conversion rates.
>> Create Narrow, Themed Ad Groups

For improving Quality Score of keywords and effective Google Ads management, focus on ad groups. An account should be neatly structured with many narrowly themed ad groups containing a small number of keywords. Don't make the mistake of putting all keywords into one or two ad groups – you will not be able to maintain high level of relevancy this way. Include singulars, plurals and other close associations as keyword variations. Having structured, logical ad groups will help increase your ad's CTR.
>> Include Negative Keywords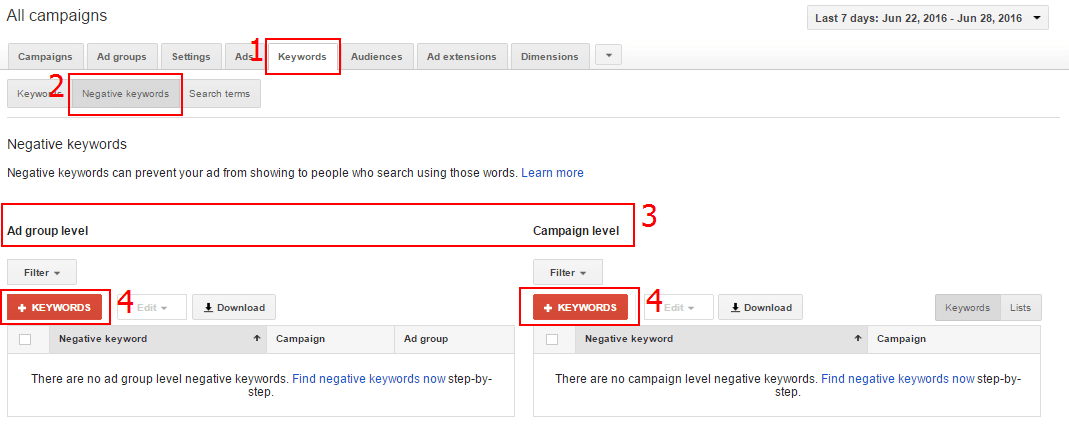 Negative keywords are an important tool that regular and white label Google Ads professionals use to make ads more relevant and weed out irrelevant clicks. Negative keywords are the words you don't want your ads to show up for. Add negative keywords for every ad group but be careful while identifying potential negative keywords so that you don't end up blocking relevant traffic.
Also read: Generate Phone Leads from Google AdWords – Know How
>> Develop Meaningful Ad Copy
To increase ad relevance, regular and white label PPC expert recommend creating tailored ad copy that has great relevance to keywords. You can go a step further by incorporating keywords in ad copy – you can do this manually or by activating the Dynamic Keyword Insertion feature to insert keywords automatically. By using keywords in ad copy, you will be matching search queries and serve relevant ads to target audience.
>> Optimize Landing Page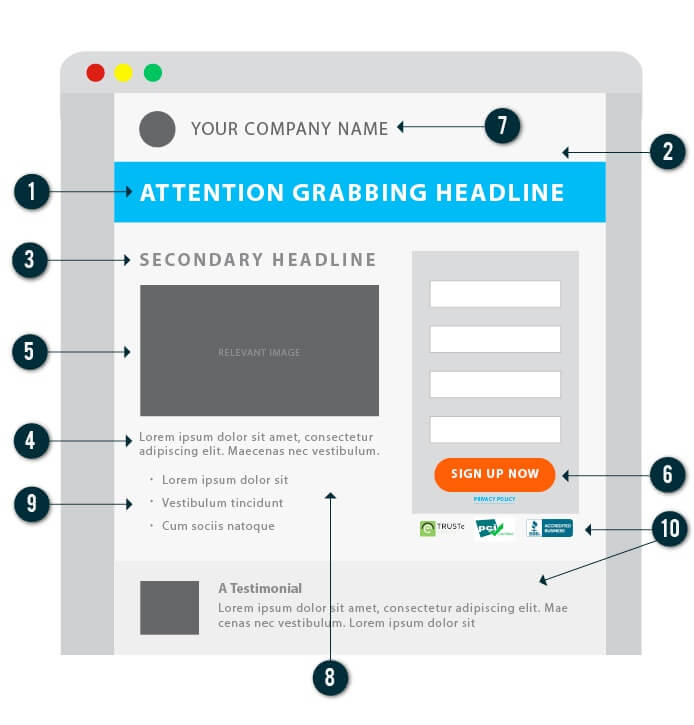 For successful Google Ads management, every ad group should be linked to a specific landing page that searchers arrive at when they click on an ad. Customers click on an ad expecting more information and you can fulfill their needs by making sure the landing page is easy to navigate, mirrors content in the ad, has appropriate links to take searchers further along the sales funnel and incorporates a strong call-to-action. An optimized landing page is more likely to lead to conversions and help you obtain higher Quality Score.
Also read: Best Google Ads Management Extensions Your Competitors Wish They Knew
>> Ensure Quick Load Time
Sometimes, searchers leave a landing page before converting if the page doesn't load quickly. This can have an adverse effect on your Quality Score. Some factors that lead to slow loading landing page are large page size, slow server speed, meta refreshes and slow or multiple redirects among others. Take the time to review the load times of your landing pages which you can do by using Webmaster Tools or Google's Page Speed Tools.
Use these tips to streamline your campaign and obtain a higher Quality Score for each of your keywords – it's a painstaking process but the fruits of lower cost per click and higher ad ranking are well worth it!